The DeckLink Output Module
The DeckLink Output module is used to send audio & video from any source to a Blackmagic DeckLink card like the Intensity Pro (HDMI) or DeckLink Duo (SDI).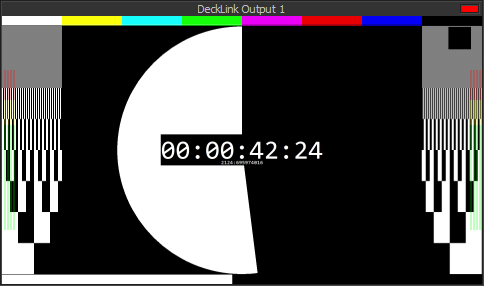 Right click the module to open its popup menu. The following additional menu entries are available.
On
Starts output.
Off
Blanks the video output (black).
Device
The video destination, i.e. the DeckLink card output.
Format
Video resolution, frame rate and optional interlacing to be output.